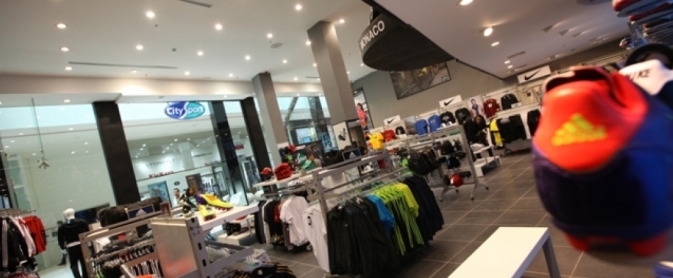 Sport
01 December 2011
City Sport and Adidas move into the Morocco Mall
Morocco : opening of the City Sport boutique and Adidas Store in the Morocco Mall, in Casablanca, on December 1st, 2011.
An event awaited by all of Africa ! The very enticing shopping centre known as the Marocco Mall (600 brands, including 300 within the Galeries Lafayette) was opened to the public on December 1st, 2011. The Mercure International group inaugurated a new-concept City Sport store of 275 m², proposing brand corners for the prestigious brands Adidas, Nike, Puma, Asics, Reebok… to Moroccan consumers. The cherry on the cake: radio programmes featuring sports events are broadast here live.
In parallel, the Mercure International group launched a magnificent Adidas Store: the most up-to-the-minute products from this German brand are now available for sports enthusiasts in Casablanca and the whole of Africa. Active in Morocco since 2009, Mercure International has already opened 6 sports shops there and will be launching the country's first Go Sport store in the fall of 2012 in the Anfa Place shopping centre, on the Corniche of Casablanca.