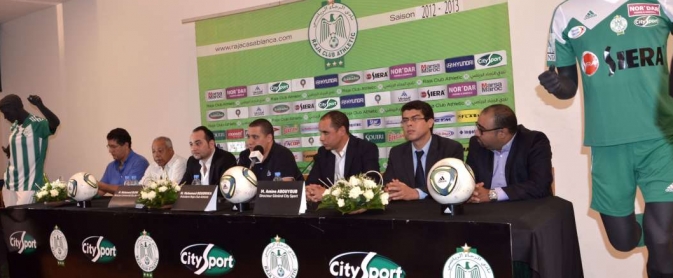 Sport
24 September 2013
City Sport supplies the Raja of Casablanca
For the 2013-2014 seasons, City Sport signs a partnership agreement with the Raja of Casablanca.
City Sport provides the Raja football club with championship outfits, accessories and training equipment which will be carrying the City Sport logo. Adidas t-shirts have a system of micro-aeration.
Therefore Mercury International confirms its strong presence in North Africa.