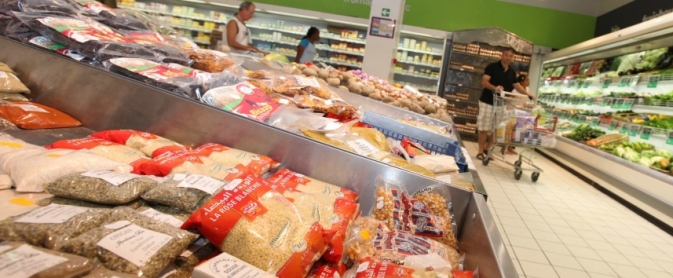 Food products
10 November 2011
Opening of the Casino supermarket in Pointe Noire
Congo Brazaville : opening of the Casino supermarket on Avenue Charles-de-Gaulle in Pointe-Noire, on November 10th, 2011.
With Christmas just around the corner, the town of Pointe-Noire, a nerve centre in oil production in Congo Brazaville, waited impatiently for the inauguration of the Casino supermarket. The Mercure International group opened a magnificent, up-to-the-minute store of 1,500 m² right in the town centre. Residents discovered the Casino chain's brand new concept. Thanks to this investment of over 7 million euros, consumers can now find a full range of food brands, from ultra-fresh products to fresh products imported by plane from Europe. Bakery, butcher's shop, fish shop, delicatessen, groceries… Nothing's missing.
Mercure International is already working on the property development project which is to take its place on the site of the old supermarket, situated on the same road, in immediate proximity to its Aldo, Hugo Boss, Celio, Soleil Sucré et City Sport boutiques. The group is also present through its brands in Brazzaville.